Comics RSS Feed
The Truth Behind The Oddball
Sunday, April 13, 2008

The Only Halo Comic We'll Ever Do.
Posted by Mr. Pulsar on April 13, 2008, 17:09 EST
Yeah pretty much.

I've always wondered where that skull comes from.

As for Halo itself, I'm not a hater, but I'm not a lover. Its a great party game, but I could never play it for more than a couple hours a month or so. Lots of great art behind it, but I feel it falls under a hybrid of Science Fiction before it.

- Mr. Pulsar

I need a fourth panel.
Posted by Morr on April 13, 2008, 17:10 EST
Awesome, no?
We are still in need of a website design. er.
To design the colors and such for the page. Not the coding part. We have people for that.
________________________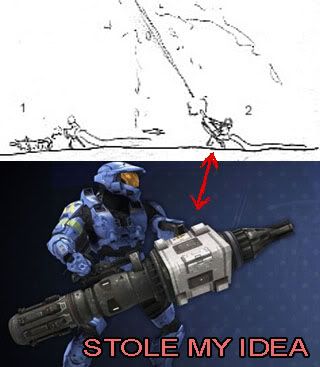 Picture of the Moment
© 2008 Austin Throop - Kimmo Lemetti